Our client's brief was to ensure that the look and feel of the exterior respected the existing architecture of the family home. It was paramount that the feeling of a resort was emulated throughout their outdoor spaces.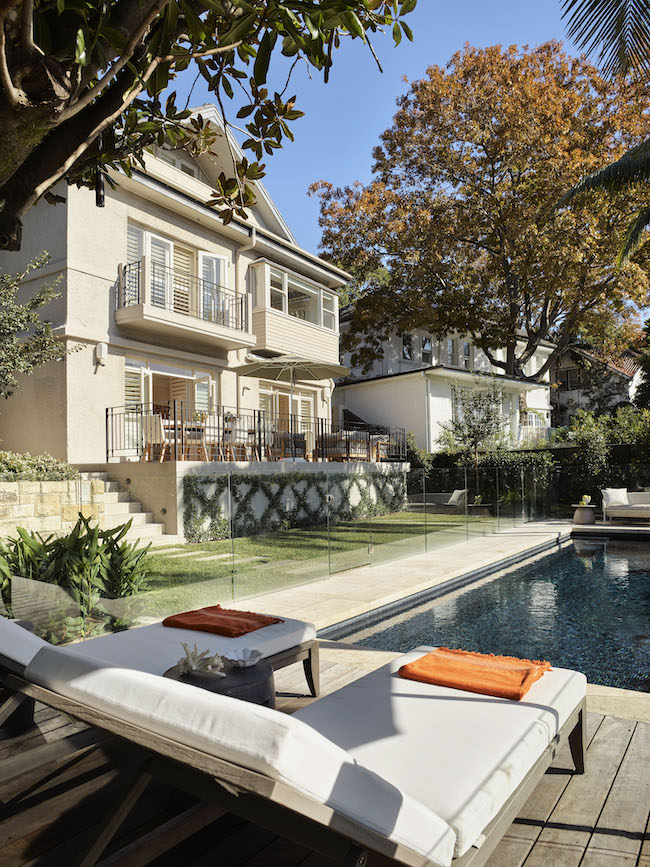 The MSID team used a neutral and classical colour palette for the exterior finishes and furniture, allowing the seasonal changes to transform the colours throughout the year.
The pool was the main focus of the landscaping, a place where the family could gather together and relax. The selection of vibrant dark blue glazed tiles add an element of luxury. To complement the inviting pool, we designed an outdoor shower constructed of recycled sandstone bricks with brass hardware.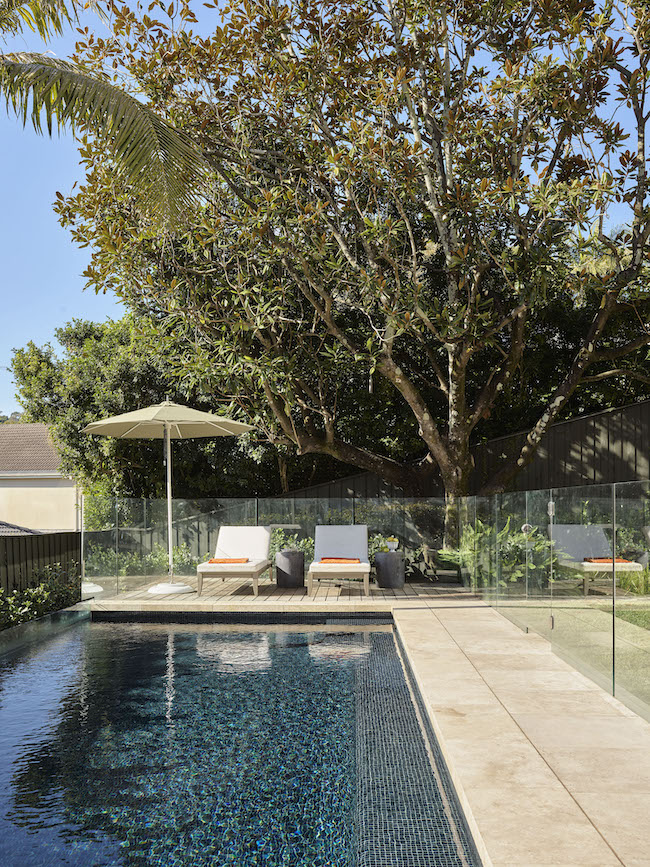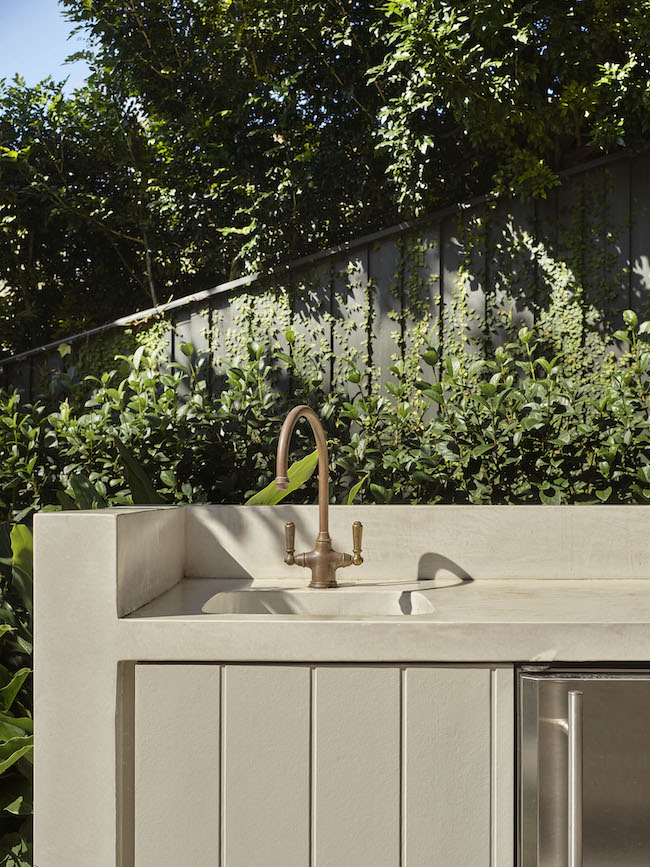 Our clients like to entertain guests, especially in their outdoor spaces. We suggested adding a barbecue area which relates to the existing architecture whilst also blending into the new landscaping. The outdoor dining chairs were selected by our team because of their woven texture paired with a lighter timber frame, reminiscent of what is often seen in coastal retreats.
Our client's asked us to redesign their children's bedrooms. These rooms were designed in such a way to ensure that the children would not quickly outgrow them as they eventually move out of infancy.
Here we focused on selecting beautiful wallpapers, joinery colours, joinery hardware and fabrics that have a whimsical yet elegant quality to them.